IMPRINT
Responsible for the content:
LENK Paper GmbH
Richard-Lenk-Straße 19-23
77876 Kappelrodeck
Phone: +49 / 78 42/ 801-0
Fax: +49 / 78 42/ 801-23
eMail: info@lenk.de
Internet: www.lenk.de
commercial register
Limited Liability Company in Kappelrodeck, Mannheim District Court
Managing Director:
Rajeev Singh
Dirk Schuldt
Ust.-Id.Nr:
DE 815 831 952
Tax number:
14034/70959
Data protection officer:
Frank Schoeffler
Phone: +49 / 78 42/8 01-60
eMail: frank.schoeffler@www.lenk.de
Copyright Notice
The texts, pictures and graphics used as well as the layout of these pages are subject to worldwide copyright. The unauthorized use, reproduction or transmission of individual contents or complete pages is prohibited. This also applies to the unauthorized integration of individual content or complete pages on websites of other operators. However, setting up links to this homepage is expressly permitted.
Liability Notice
Despite careful content control, we assume no liability for the content of external links. The content of the linked pages are the sole responsibility of their operators.
Aerial View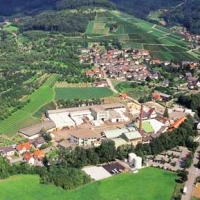 Special in
Reels & Sheets